Skip to Content
KӧR Teeth Whitening Within the Comfort of Your Home
The KӧR teeth whitening system is a proven way to achieve the pearly smile that you've always dreamed about – and you can do it in the comfort of your own home! Why walk around performing your day-to-day activities with stained, yellow teeth when you can use the simple take-home KӧR teeth whitening treatment to whiten your teeth and help you make a strong impression on everyone you meet? KӧR is a deep bleaching method to whiten your smile, and unlike other bleaching techniques, KӧR is consistent in its outcome every time. Dr. Lawrence Fox, Dr. Erik Fox, and Dr. Ahmed Ezzeldin trust its consistency so much that they trust you to perform the dental procedure yourself! Teeth whitening treatment in the Burke and Springfield, VA area from Dr. Lawrence Fox, Dr. Erik Fox, and Dr. Ahmed Ezzeldin can help you achieve the white teeth that you always wanted.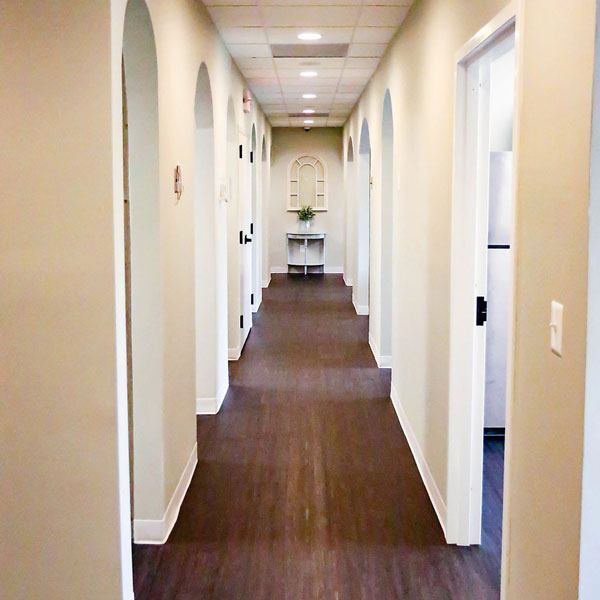 How Does KӧR Teeth Whitening Work?
The KӧR deep teeth whitening system works by inserting a personalized tray into your mouth that is coated with the KӧR whitening gel. The whitening tray is so comfortable that you can even wear it at night and forget that you're wearing it! KӧR prides itself in having whitening trays that are so form-fitting to your teeth that they will not leak whitening gel like other whitening trays. This helps immensely because you will only be wearing the whitening tray while you are sleeping. It doesn't interfere with your sleep and it doesn't interfere with your busy day!
Although the tray is comfortable and leak-proof, it is the whitening gel that does all the work when it comes to whitening your teeth. The bleaching gel works by increasing your teeth' ability to absorb oxygen. This is important because when your teeth are able to effectively absorb oxygen, the stains on your teeth will be more easily broken down and removed. Some people's teeth have dramatically changed by 16 shades or more! Your teeth will be stunningly white and will also be more capable of repelling future stains brought about by things like coffee and wine.
Reduced Sensitivity When Whitening
At Fox Family Dentistry, we care about easing your anxiety when it comes to pain and sensitivity that can be felt at the dentist's office. That is one of the many reasons Drs. Lawrence and Erik Fox chose KӧR as the teeth whitening treatment for their family practice. It is widely documented that most teeth whitening gels will leave you subjected to tooth and gum sensitivity. While you may still feel some sensitivity with KӧR, it will be only about 10% of the amount you'll feel with other whitening gels.
The Benefits of Having a Whiter Smile
You will notice the immediate benefits of having whiter teeth when you're at work or just out socializing. A beautiful smile can do a lot for your confidence, and having more confidence can change your life for the better! Also, a simple smile to a stranger can change their day for the better. A friendly smile is a beautiful thing!
To find out more about our take-home KӧR teeth whitening treatment, call our Burke office at 703-978-5253 or our Springfield office at 571-429-4420, or make a teeth whitening treatment appointment in the Burke and Springfield, VA area by using our handy online contact form.
Fox Family Dentistry
Burke Office
5200 Lyngate Ct, Burke, VA 22015
Monday: 7:00 AM – 4:00 PM
Tuesday: 7:00 – 4:00 PM
Wednesday: 7:00 AM – 4:00 PM
Thursday: 7:00 AM – 4:00 PM
Springfield Office
7837 Rolling Road, Springfield, VA 22153
Monday: 7:00 AM – 4:00 PM
Tuesday: 7:00 AM – 6:00 PM
Wednesday: 7:00 AM – 5:00 PM
Thursday: 7:00 AM – 5:00 PM
Friday: 7:00 AM – 4:00 PM
Burke
Second Floor, 5200 Lyngate Ct, Burke, VA 22015, USA
Springfield
7837 Rolling Rd, Springfield, VA 22153, USA
We'll Take Care of Your Dental Needs at Fox Family Dentistry