Skip to Content
Premier Root Canal Procedures in Burke and Springfield, VA
Are you suffering from an increasingly terrible toothache? You may be a candidate for a root canal procedure. During a root canal procedure, the inflamed or infected pulp of the tooth is removed, and the inside of the tooth is cleaned, filled, and sealed. A root canal procedure eliminates the bacteria plaguing the infected root canal and prevents your tooth from becoming reinfected. There are numerous myths surrounding root canals, including that they are extremely painful. But the professionals at Fox Family Dentistry are here to assure you that isn't the case. Having a root canal procedure at our office will relieve you of the great pain that comes along with the infection inside your tooth. Our comfortable office and compassionate staff will help put you at ease during your procedure.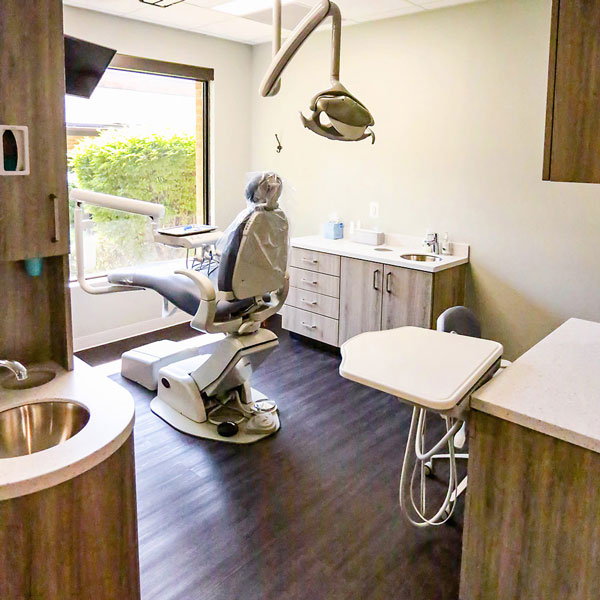 How We Will Help Prepare for Your Root Canal
Root canals need to be performed when an infection spreads to the pulp chamber of your tooth. Root canals may also be needed if an infection has entered a tooth because it is cracked, chipped, fractured, or even if you are suffering from gum disease. Once we determine that you require a root canal procedure, we will help you prepare. Unlike many other practices, we do not need to outsource our root canals because both our doctors have undergone extensive endodontic training. Unless the tooth has significant complications, we will perform your root canal within the comfort of our Burke or Springfield, VA, office.
Preparing you for your root canal will begin by taking an x-ray to foresee any complications that may arise during the procedure. We will also review your medical history to determine what type of anesthesia to use to ensure that your root canal is painless.
Your Root Canal Procedure
Your root canal procedure will begin with the application of anesthesia. This will ensure that you are pain-free throughout your procedure. After administering the anesthesia, we will begin the procedure by entering into the middle of your tooth. Once we reach the pulp chamber, we will remove the infected pulp and the nerves that are inside it. We will then disinfect the root canal to ensure it is clean and that infection will not return. Once the infected material is removed, we will seal the tooth and place a temporary filling to close off the hole that we went in through.
Once the procedure is finished, you will be prescribed medication to help you recover. Once you recover, your tooth will feel like its old self again, and its function and appearance will be restored. In some cases, we may recommend placing a dental crown for ultimate protection and aesthetics.
Contact Us Today for Root Canal Procedures
For more information on the premier root canal procedures offers at our office in Burke or Springfield, VA, reach out to our professional staff today. Fox Family Dentistry has served the root canal needs of the local community for years. We are happy to help you ensure your oral health is where it needs to be to keep you happy and healthy. Use our online contact form to reach out to us today.
Fox Family Dentistry
Burke Office
5200 Lyngate Ct, Burke, VA 22015
Monday: 7:00 AM – 4:00 PM
Tuesday: 7:00 – 4:00 PM
Wednesday: 7:00 AM – 4:00 PM
Thursday: 7:00 AM – 4:00 PM
Springfield Office
7837 Rolling Road, Springfield, VA 22153
Monday: 7:00 AM – 4:00 PM
Tuesday: 7:00 AM – 6:00 PM
Wednesday: 7:00 AM – 5:00 PM
Thursday: 7:00 AM – 5:00 PM
Friday: 7:00 AM – 4:00 PM
Burke
Second Floor, 5200 Lyngate Ct, Burke, VA 22015, USA
Springfield
7837 Rolling Rd, Springfield, VA 22153, USA
We'll Take Care of Your Dental Needs at Fox Family Dentistry