Skip to Content
Restore Your Smile With Dental Implants
If you've been living with a missing tooth for a while or recently lost a tooth due to an accident or infection, the professionals at Fox Family Dentistry can help. We understand how severely missing teeth can impact your life. We offer state-of-the-art solutions like dental implants to simultaneously restore your smile and your self-confidence. Whether you've lost one natural tooth or multiple, dental implants are a viable solution.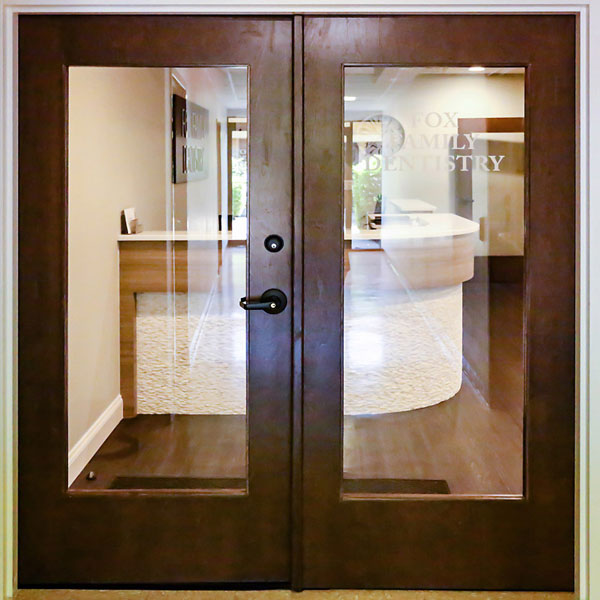 What Are Dental Implants?
Dental implants are functional supports. They are positioned beneath the gums and replace missing teeth. Crowns, bridges, and even dentures can be placed atop dental implants. With dental implants, patients can eat, smile, and laugh without worrying. These premier implants are customized to resemble your natural teeth seamlessly.
The Dental Implant Procedure
If your dentist has recommended a dental implant for you, there's a good chance you might be wondering about the procedure's various steps. Below, we've gone into detail about each of these:
Step 1 – Implant Placement
The first step of the dental implant procedure is implant placement. The dentist will be surgically placing the implant in the upper or lower jaw. The dentist ensures that the implant goes in without damaging any nerves.

This requires expert knowledge of the mouth, along with the assistance of technology and years of experience. When the implant is placed, a "healing cap" is placed over it to protect it. It's important to note that bone grafting may be required either before or during the implant placement.
Step 2 – Healing & Osseointegration
Once the implant is in place, it is now time to heal. This step is critical. You have to let the bone in your jaw grow around the implant. This takes some time but is what makes a dental implant a durable, long-term tooth replacement option.

Osseointegration is a big word for the implant "fusing" to the jaw bone. Fusion off an implant to the bone is strong than tooth to bone fusion. The bone locks the implant in place and grows around it to reinforce it, just like your other teeth. This process can take a few months. Don't worry though; your gums will be healed and smoothing over as the implant integrates. Ask your dentist about the possibility of placing a healing cap
Step 3 – Tooth Replacement
Your dentist will create a custom crown for you that will look, feel, and act as your new tooth. If you are replacing more than one tooth, then a bridge or denture may be needed instead of a crown. What is most important about this step is that you will leave the dentist's office with your new tooth. No one will be able to tell that you had a missing tooth in the first place. The procedure is complete.
Contact Us Today for Dental Implants
For years, Fox Family Dentistry has helped restore smiles across Burke and Springfield, VA as well as the surrounding areas with dental implants. Our highly experienced team has performed countless dental implant procedures, so you can have peace of mind when preparing for yours. For questions regarding dental implants, reach out to our office today.
Fox Family Dentistry
Burke Office
5200 Lyngate Ct, Burke, VA 22015
Monday: 7:00 AM – 4:00 PM
Tuesday: 7:00 – 4:00 PM
Wednesday: 7:00 AM – 4:00 PM
Thursday: 7:00 AM – 4:00 PM
Springfield Office
7837 Rolling Road, Springfield, VA 22153
Monday: 7:00 AM – 4:00 PM
Tuesday: 7:00 AM – 6:00 PM
Wednesday: 7:00 AM – 5:00 PM
Thursday: 7:00 AM – 5:00 PM
Friday: 7:00 AM – 4:00 PM
Burke
Second Floor, 5200 Lyngate Ct, Burke, VA 22015, USA
Springfield
7837 Rolling Rd, Springfield, VA 22153, USA
We'll Take Care of Your Dental Needs at Fox Family Dentistry