Skip to Content
Reliable Dental Crowns & Bridges in Burke and Springfield, VA
Fox Family Dentistry provides reliable dental crowns and bridges throughout Burke and Springfield, VA as well as the surrounding areas. We offer all-porcelain options to repair damaged teeth with dental crowns or replace missing teeth with dental bridges. We also provide onlays for repairing decay that has expanded beyond the point where a regular composite filling won't help. Part of our mission at Fox Family Dentistry is to help your smile in whatever way we can, and that includes protecting damaged teeth with crowns and replacing lost teeth with bridges.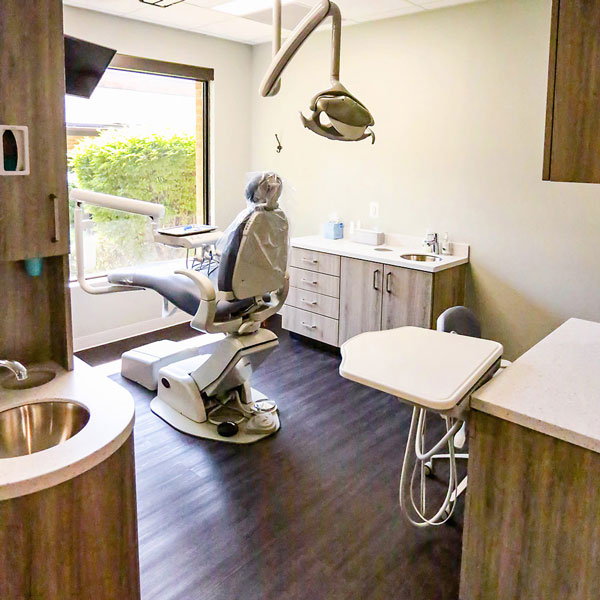 What Are Dental Crowns?
Dental crowns are tooth-imitating caps placed on damaged teeth to help them return to their original size and shape. This prosthetic tooth restoration allows the damaged teeth to function normally, without the threat of pain or breaking. Dental crowns are customized according to the unique needs of the individual patient. They can help wearers chew properly, speak clearly, and restore confidence.
Why Do I Need a Dental Crown?
There are numerous reasons why a patient might benefit from a dental crown. Fox Family Dentistry is prepared to assist, whatever the reason. Some reasons include:
Protecting a tooth that is in danger of breaking
Holding together a cracked tooth so it doesn't fall apart
Restoring an extremely worn-down tooth
Restoring a broken tooth
Protecting a tooth that has a large filling
Capping a badly discolored tooth
Restoring the shape of an oddly shaped tooth
Acting as abutment teeth for your dental bridge
Covering any type of dental implant
Contact Us Today for Dental Crowns & Bridges
If you live in the Burke or Springfield, VA area and need dental crowns or bridges, turn to the professional dental team at Fox Family Dentistry. We've served the local community for years, are highly experienced, and are happy to help enhance your smile. Schedule an appointment today!
Fox Family Dentistry
Burke Office
5200 Lyngate Ct, Burke, VA 22015
Monday: 7:00 AM – 4:00 PM
Tuesday: 7:00 – 4:00 PM
Wednesday: 7:00 AM – 4:00 PM
Thursday: 7:00 AM – 4:00 PM
Springfield Office
7837 Rolling Road, Springfield, VA 22153
Monday: 7:00 AM – 4:00 PM
Tuesday: 7:00 AM – 6:00 PM
Wednesday: 7:00 AM – 5:00 PM
Thursday: 7:00 AM – 5:00 PM
Friday: 7:00 AM – 4:00 PM
Burke
Second Floor, 5200 Lyngate Ct, Burke, VA 22015, USA
Springfield
7837 Rolling Rd, Springfield, VA 22153, USA
We'll Take Care of Your Dental Needs at Fox Family Dentistry