Skip to Content
Tooth Replacement Options
Top-Notch Tooth Replacement Options in Burke and Springfield, VA
Fox Family Dentistry provides top-notch tooth replacement options throughout Burke and Springfield, VA as well as the surrounding areas. With the loss of teeth comes a significant risk to your oral health, overall health, and appearance. When teeth are lost, so are their roots. Once the roots are gone, so goes the tissue and bone that once surrounded your teeth. When the tissue and bone are lost, your appearance will be affected because that lost bone is what made up your jawline. When your jawline shrinks, your appearance will change drastically and can make you appear to be years older than you are. Below, we've gone into detail about several of our tooth replacement options.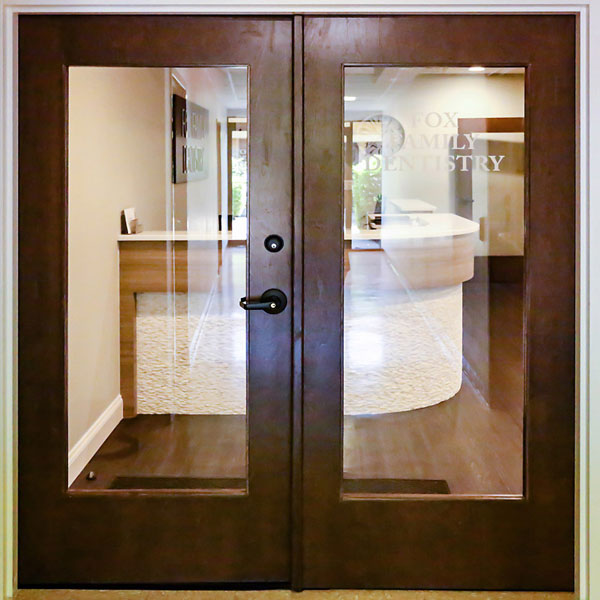 Dental Implants
Dental implants are a perfect solution for the loss of the roots of the teeth. Implants replace the root canal and help retain the bone and tissue that will surround the implant. Not only will your implants have an uncanny resemblance to your natural teeth, but they will also function like them. If you are missing several teeth, we also offer implant-retained dentures and partial dentures.
All-On-4 Implants
All-on-4 implants are designed to hold a maximum amount of replacement teeth with a minimal number of implants. Our your trusted periodontal partner, we will carry out the placement of four implants in your mouth. We will then load your replacement teeth that will give you the amazing smile you desire.
Same-Day Smile
Same-Day Smile is a temporary tooth replacement option that can be performed in one day if you've had teeth fall out unexpectedly. We can place your implants and give you temporary dentures to wear while you are waiting on your permanent tooth replacement option to be ready to place in our office.
Dentures
Another tooth replacement option is dentures. We make available to you implant-retained dentures, implant-supported dentures, and removable full and partial dentures. All of our dentures are done in-house at Fox Family Dentistry.
Dental Crowns & Bridges
Crowns are essentially a cap for your damaged teeth that will protect them from further damage and improve your teeth's functionality. Bridges help bridge a gap left by missing teeth with false teeth held in place by teeth on either side of the bridge. Both of these options are excellent for replacing your missing teeth and giving you a beautiful, confident smile.
Contact Us Today for Tooth Replacement Options
For top-notch tooth replacement options in the Burke and Springfield, VA area, reach out to the professionals at Fox Family Dentistry. We offer a wide range of tooth replacement options, including dental implants, dentures, and more. Contact us today to schedule a consultation.
Fox Family Dentistry
Burke Office
5200 Lyngate Ct, Burke, VA 22015
Monday: 7:00 AM – 4:00 PM
Tuesday: 7:00 – 4:00 PM
Wednesday: 7:00 AM – 4:00 PM
Thursday: 7:00 AM – 4:00 PM
Springfield Office
7837 Rolling Road, Springfield, VA 22153
Monday: 7:00 AM – 4:00 PM
Tuesday: 7:00 AM – 6:00 PM
Wednesday: 7:00 AM – 5:00 PM
Thursday: 7:00 AM – 5:00 PM
Friday: 7:00 AM – 4:00 PM
Burke
Second Floor, 5200 Lyngate Ct, Burke, VA 22015, USA
Springfield
7837 Rolling Rd, Springfield, VA 22153, USA
We'll Take Care of Your Dental Needs at Fox Family Dentistry