Skip to Content
Treating Gum Disease in Burke and Springfield, VA
Dr. Lawrence Fox, Dr. Erik Fox, Dr. Ahmed Ezzeldin, and their professional team are committed to providing minimally invasive and cost-effective treatments. Nonsurgical periodontal treatment is just one of the ways our practice can help you improve your oral health without causing unnecessary pain or dental anxiety. When combined with the kindness and compassion of our doctor and hygienists, a less stressful option can be a breath of fresh air. To learn more about the non-surgical periodontal treatments we perform, contact our dental office serving Burke, Springfield, and surrounding areas for Gum Disease Treatment.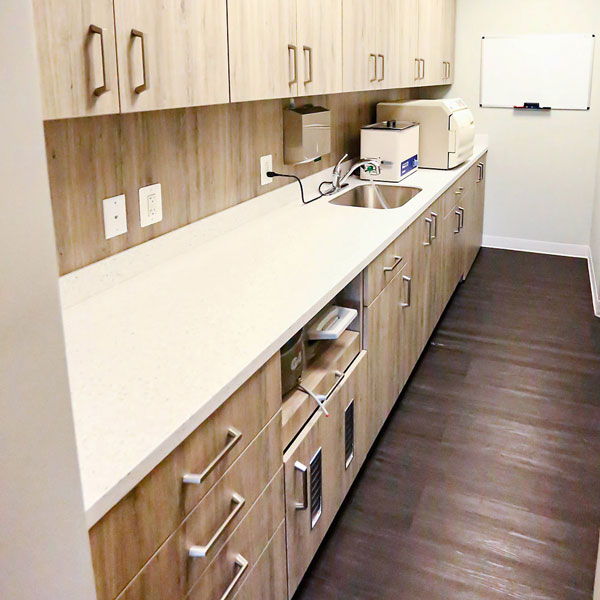 What Is Periodontal Disease?
If you have a hard time maintaining an at-home dental hygiene routine, or you have avoided going to the dentist for semi-annual checkups and cleanings, your mouth may be at risk. The food debris, bacteria, and mucus that build up and create a film on the enamel of your teeth is called plaque. This infamous material can be controlled with regular brushing, flossing, and professional dental cleanings. If plaque is left untreated, however, it will harden and become tartar, trapping the harmful materials at the base of your teeth. Both plaque and tartar cause inflammation and irritation in your gums, a condition referred to as gingivitis. In the long term, these uncomfortable effects will become more harmful and can lead to periodontal disease. This more advanced stage of the disease causes your gums to pull away from your teeth, forming pockets that harbor infection-causing bacteria.
Deep Scaling & Root Planing
One of the most common non-surgical periodontal treatments used at our Burke and Springfield dental offices is deep scaling and root planing – essentially a deep cleaning. This two-step process can usually be completed in a single, three-hour appointment while you are comfortable under anesthesia. Dr. Fox will begin by removing the deposits of plaque, tartar, toxins, and bacteria on the surfaces of your teeth, underneath your gums, on your tooth roots, and in the pockets left by the disease.
The material that builds up in your mouth to cause periodontal disease is often found stuck to small rough spots on your tooth roots. The root planing element of the treatment involves removing these spots to keep bacteria from collecting in the future.
Laser Periodontal Therapy
One of the least invasive, non-surgical periodontal therapies available at our Burke and Springfield, VA dental offices is performed using highly advanced dental lasers. Laser therapy replaces scalpels and surgery for a virtually painless solution to gum disease. Capable of specifically targeting the diseased gum, the laser cleans the tooth and surrounding soft tissues. Recorded as being more effective than antibiotics, laser therapy eliminates the need for harsh medicines, involved surgeries, or significant post-treatment downtime.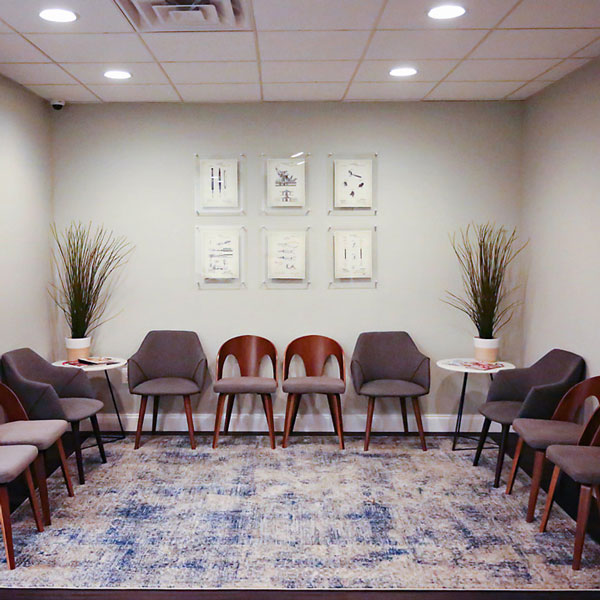 The Importance of Healthy Gums
It is understood that your oral health directly affects your overall health, and your gums are the foundation of your oral health. If you're living with diseased or unhealthy gums, the rest of your body is suffering as well. If you think you may have symptoms of gingivitis or gum disease, our Doctors urge you to seek their professional help. Maintaining a healthy smile can be as easy as brushing twice a day, flossing daily, and visiting our office for a checkup once every six months.
Learn More About Non-Surgical Periodontal Treatment
We believe that everyone deserves a healthy, happy smile, and our non-surgical gum disease treatments can help you achieve optimal oral health. Contact us today to schedule your initial gum disease treatment in Burke or Springfield, VA with Dr. Lawrence Fox, Dr. Erik Fox, or Dr. Ahmed Ezzeldin.
Fox Family Dentistry
Burke Office
5200 Lyngate Ct, Burke, VA 22015
Monday: 7:00 AM – 4:00 PM
Tuesday: 7:00 – 4:00 PM
Wednesday: 7:00 AM – 4:00 PM
Thursday: 7:00 AM – 4:00 PM
Springfield Office
7837 Rolling Road, Springfield, VA 22153
Monday: 7:00 AM – 4:00 PM
Tuesday: 7:00 AM – 6:00 PM
Wednesday: 7:00 AM – 5:00 PM
Thursday: 7:00 AM – 5:00 PM
Friday: 7:00 AM – 4:00 PM
Burke
Second Floor, 5200 Lyngate Ct, Burke, VA 22015, USA
Springfield
7837 Rolling Rd, Springfield, VA 22153, USA
We'll Take Care of Your Dental Needs at Fox Family Dentistry